December 20, 2018
Glomotax Gives During the Holidays!
One of the best parts about the holiday season is the spirit of giving that just seems to be in the air. Each of our GMT offices (San Jose, Pasadena & Salt Lake City) have had the opportunity to give back to the community by volunteering our time to various local organizations.

Sacred Heart Community Service brings our community together to address poverty in Silicon Valley. Through a comprehensive array of community organizing committees, mutual support programs, and resources, the SHCS community is working together to improve lives.
Global Mobility Tax loves to give back. This was our second year volunteering at SHCS. We assisted in the food pantry sorting and bagging food and in the clothing closet. It's a true honor to be able to give back to our community and help make a difference.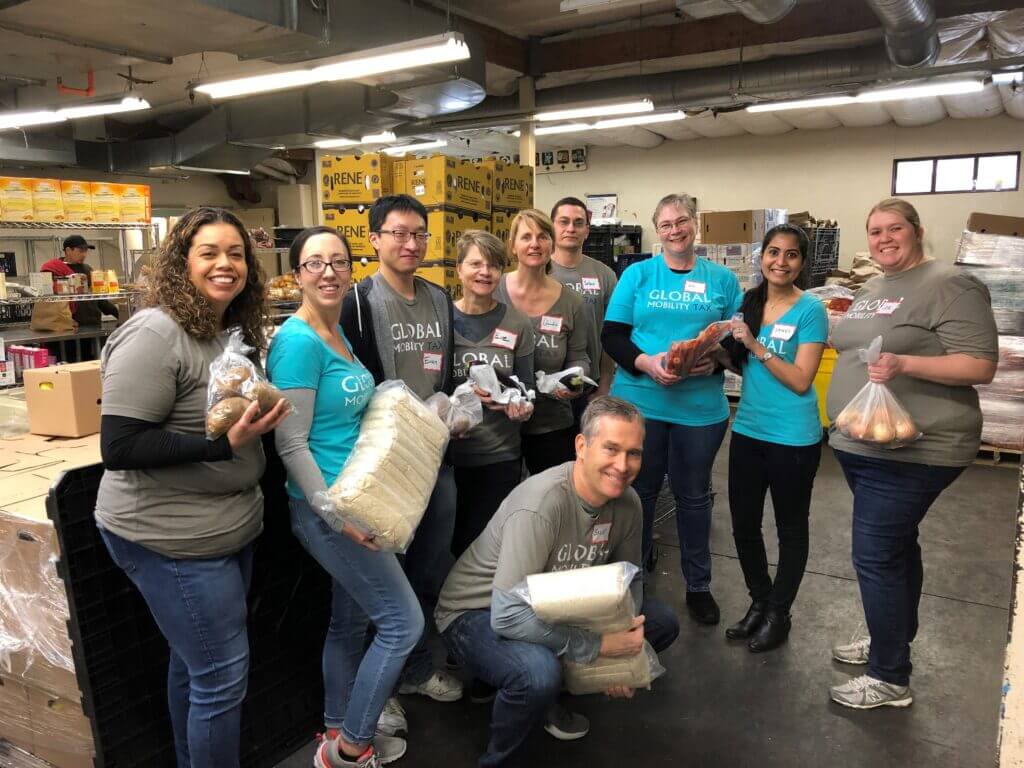 he Pasadena office volunteered at the Foothill Unity Center Inc this year. Each year, different groups donate items to the Foothill Unity Center's holiday distribution program. GMT Pasadena volunteered in distributing food, toys, and clothing to families in need. It is a wonderful opportunity! To read more about it or see how you can get involved, please click HERE.
Our office in Provo, Utah participated in serving at United Way of Utah County as Angel Tree Volunteers. Children, elderly adults or adults with disabilities wish lists/needs are placed on a tree at a local store. Once their name has been picked & gifts have been purchased, they are returned to the United Way Organization. Our GMT Provo team helped with the next part: sorting the gifts and donations received in preparation of getting them ready for delivery. This is a service activity that we have participated in for 3 years and every year we love it more & more. It is awesome to see how generous people are and really wonderful that we can be a part of volunteering at an organization that helps provide a special holiday season to over 900 individuals.
Happy Holidays!